From British playgrounds to key cultural moments, we're proud to have been kickin' it since the '70s. From our iconic Kick Hi's to dreamy summer sandals – we create kids' kicks with a cheeky attitude, loved by everyone – kids and babies included!
We're excited to bring you a NEW dedicated space for you and your little ones, to keep you updated on all things Kickers Kids including the latest MUST HAVE style edits, city guides, expert advice, gift guides and much more…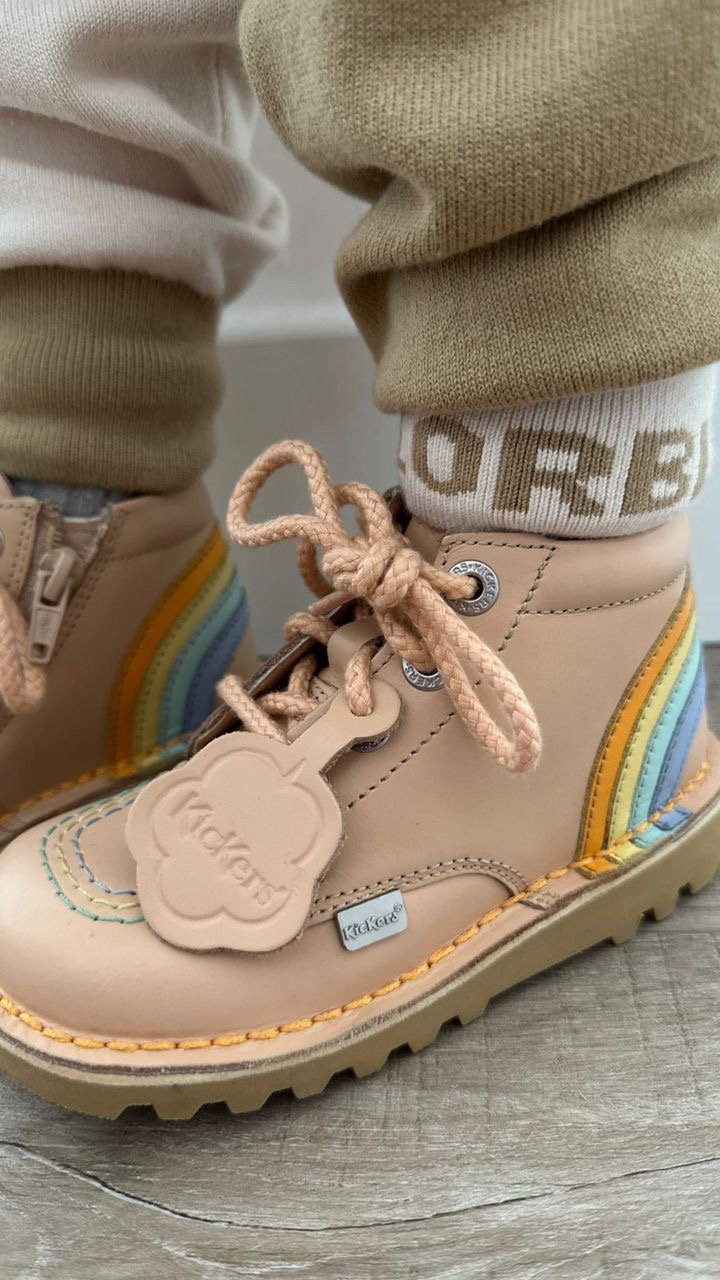 Vegan Kicks
NEW for 2023, our classic Kick Hi's have been reimagined in a Vegan leather alternative.
We're all about freedom of choice, so we've worked hard to give you everything we're iconic for (comfort, durability, high quality and style) but now 100% VEGAN.
Our plant-based corn leather is PETA approved with a completely traceable supply chain.
The ultimate GO TO, standing the test of time – our classic ankle boot is built on our trade mark chunky sole, triple stitch construction and side zip (for easy on/off) for your little'uns.
See how we've styled these iconic kicks below…