Our Story
Today we stand for the collective, the groups of people no matter your background, whojoin together to support one another and help us move forward as a society,in a positive way.
We want to unite and support people to 'tighten their laces' and give life a go. We firmly believe that by pulling together, we can all help one another through the tough moments in life, and equally, share in the joyous moments as well.
Yes, we make shoes & clothing but alongside this we have a long history and heritage of being anever-present part of British youth culture, 50 years to be exact. With this longevity comes knowledge and experience. We believe we can continue have a positive impact on the youth of today in the UK by providing products that help each of us to express ourselves, both in and out of the classroom.
We have and will continue to work closely with various charities and partners to provide better education to our children, throughout a range of topics that affect modern culture. Today, more than ever, we need to come together and learn from one another.Kickers will continue to listen and participate on these discussions and where possible, play our part in making this world a more diverse, accepting and entertaining space to be a part of.
When you're next out in a shoe or clothing store, keep an eye out for one of the red Kickers tabs or our iconic Fleurette. Why not pick up a pair and join the family ;)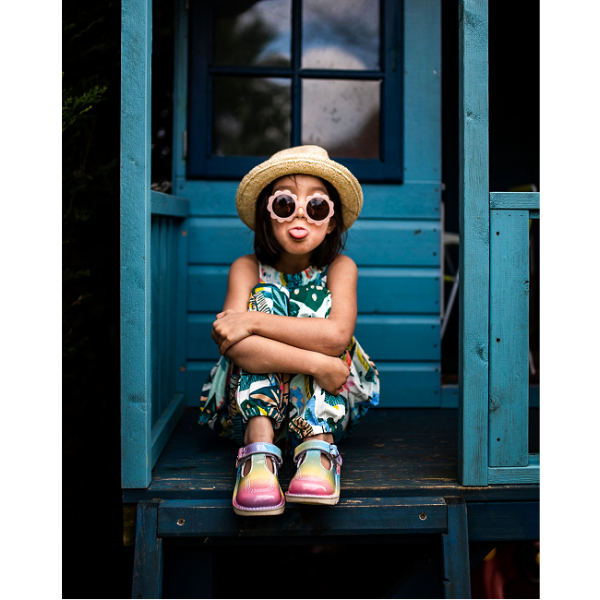 Our History
On the French scene in 1970, Daniel Raufast came across a poster advertising the musical Hair. Interested by all the barefooted youngsters wearing jeans, he developed a new shoe concept which he believed to be more compatible with the 'blue-jean' generation. The designer Jacques Chevallereau then created the first jean boot.

This new shoe was very different: the use of nubuck; shapes that looked more like short boots than regular shoes; tough crepe soles made with natural rubber, eyelets, contrast stitching, panels and appliqués all obviously referencing denim. The success was such that, within one season, Kickers production capacity grew from 300 to 12,000 pairs per month. Immediately successful in France and then Germany, by 1974, Kickers were selling in over 70 countries. Kickers was first launched in the UK market during this surge in popularity, in 1970.
Rolling back the years…
1970s
Five years after the brand first arrived on UK shores, in 1975, The Kick Hi boot was launched - a new style of casual boot designed specifically for wearing with jeans. Elton, Bowie, Daltrey and all other 70's greats came to the first ever kickers store on London King's Road.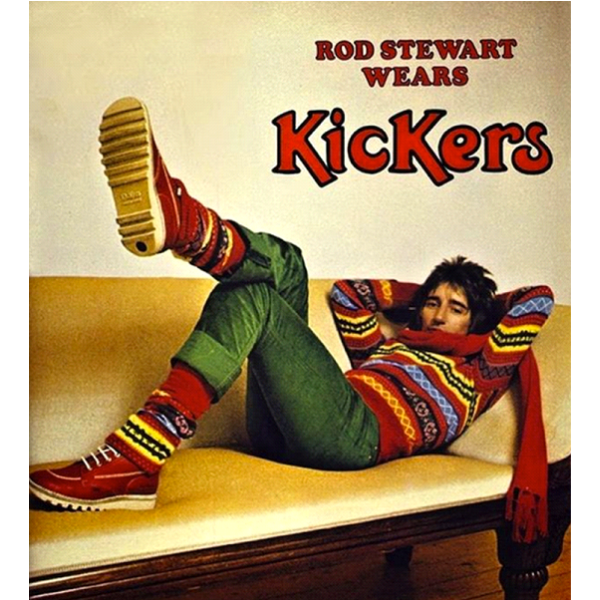 1980s
The 80's saw Manchester's Stone Roses create a 'Perry boy' style – smart/casual with Fred Perry polo shirts and the iconic Kick Hi st staples of the uniform.
1990s
1990 saw Hacienda DJs propel the rave related 'Baggy' look from Top of the Pops, with Kickers bright red boots front and centre. Ian Brown famously kicked off the trend by wearing a pair of Kick His to The Haçienda as a cheeky retort to the strict 'no trainer policy'. The Stone Roses wore them in their video for 'Fools Gold' and a sheep sported a pair of Kick His on the cover of the 'Stepping Stone' 12-inch single by The Farm.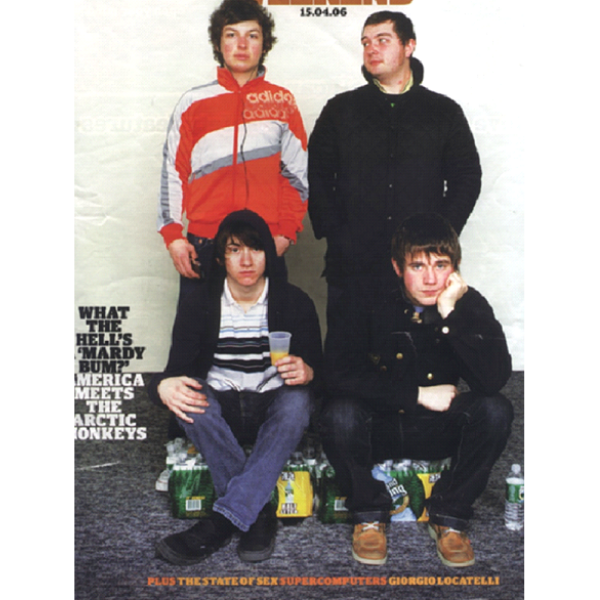 The 90s saw British music move on to Britpop heroes such as Jarvis Cocker and Noel Gallagher, both snapped onstage in Kickers. Later came bands such as the Artic Monkeys and the Kaiser Chiefs, who were also spotted wearing the brand during shows and on tour.
2000s
The 'naughties' was another strong decade for the brand and saw garage, reggae and British rap inspired artists such as The Streets, So Solid Crew and Miss Dynamite rocking Kickers.
2010s
Launching collaborations with Palace Skateboards, Henry Holland & many more, Kickers continued to be a cult icon in the classroom. New silhouettes were added to the already strong footwear line up, with a standout being the Tovni trainer inspired shoe.
2020s
Into the present day, Kickers celebrated it's 50th anniversary in 2020, launching a project that set the tone for the next 50 years of the brand. Working with 50 young creatives, across various genres, Kickers showcased their talents and highlighted how these growing figures would shape their respective industries over the next many years. Supporting young people is something we have always done and will continue to do – it's at the heart of the brand.