In 2022, we're planting a tree for every pair of Kickers footwear made*. As the fashion industry negatively impacts the environment, we'll be offsetting some of our emissions through tree planting. Planting trees is a big part of tackling climate change as trees sequester carbon, protect drinking water, and help prevent climate change-related events like flooding.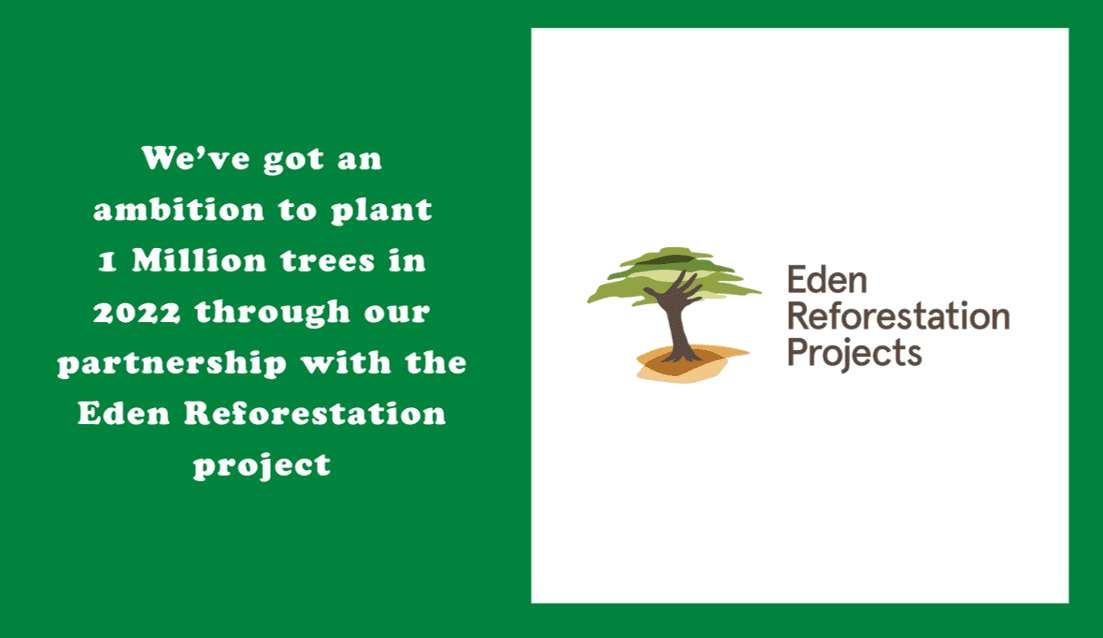 Our reforestation partner Eden Reforestation Projects will be planting mangroves in Kenya and Mozambique. Apart from helping restore biodiversity, this organisation also empowers local communities through fair wages and long-term ownership over the forests they plant. We're aiming to plant one million trees in 2022, find our more about the Eden Reforestation projects below.
*All production from our UK 2022 ranges and orders, including main ranges and replenishment.
About Eden Reforestation Projects
Eden Reforestation Projects work with local communities to restore forests on a massive scale, thereby creating jobs, protecting ecosystems and helping mitigate climate change.
At the center of their work is their relationships with local communities. They work alongside them to produce, plant, and protect tens of millions of trees every month, thereby creating jobs to support them in restoring their local environment and economy long-term. Working in extremely remote settings,  their national directors lead these communities with grit and relentless determination through a range of challenges, from extreme weather and landslides, to poachers, bandits, and wild animals.
Planting vs Growing, what's the difference?
1st Location: Kenya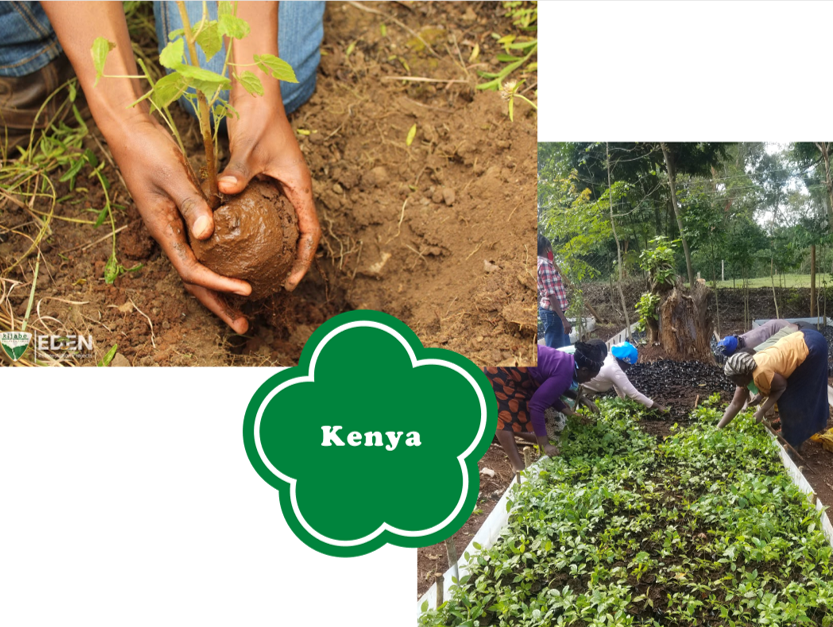 Located on the eastern coast of Africa, Kenya is a country famous for its diverse wildlife and wide range of forest types that have long supported its communities. However, in recent decades these forests have experienced extreme environmental degradation. Human activities such as logging, charcoal burning, and illegal settling to create farmland are significant factors of deforestation. This has caused an increase in severe drought and extreme poverty. As a result, Kenya has committed to achieving a 10% forest cover, and Eden Reforestation Projects are working closely with the government to help accomplish these commitments.
Eden Reforestation Projects are working in two locations in Kenya, The Great Rift Valley and the Northern coast. To find out more click here.
2nd Location: Mozambique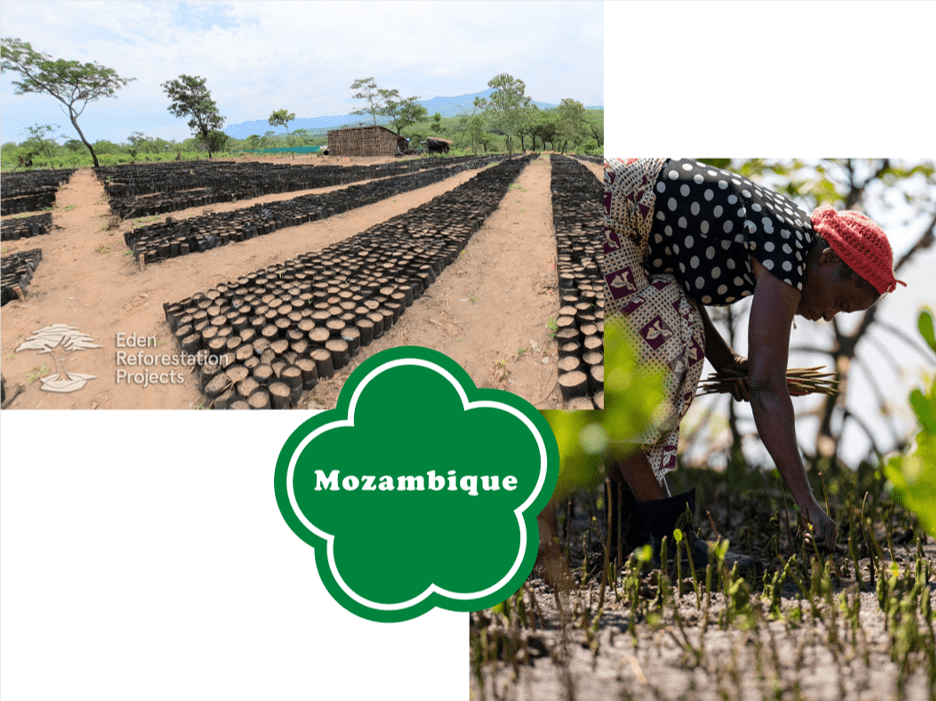 Mozambique is home to extensive biodiversity and varying landscapes with forests at the core of its social, environmental, and economic well-being. However, more than 8 million hectares of forest (over 30,000 square miles) have been destroyed. Cyclones, floods, cutting down trees for firewood and charcoal, clearing large areas for farmland, and commercial logging are the leading causes of deforestation in Mozambique.
Eden Reforestation Projects are working in the coastal location of Maputo Bay. To find out more click here.
What about Verification?